We promise an intimate and relaxed dining experience that offers something different to our customers and ensures you enjoy a memorable food experience every time.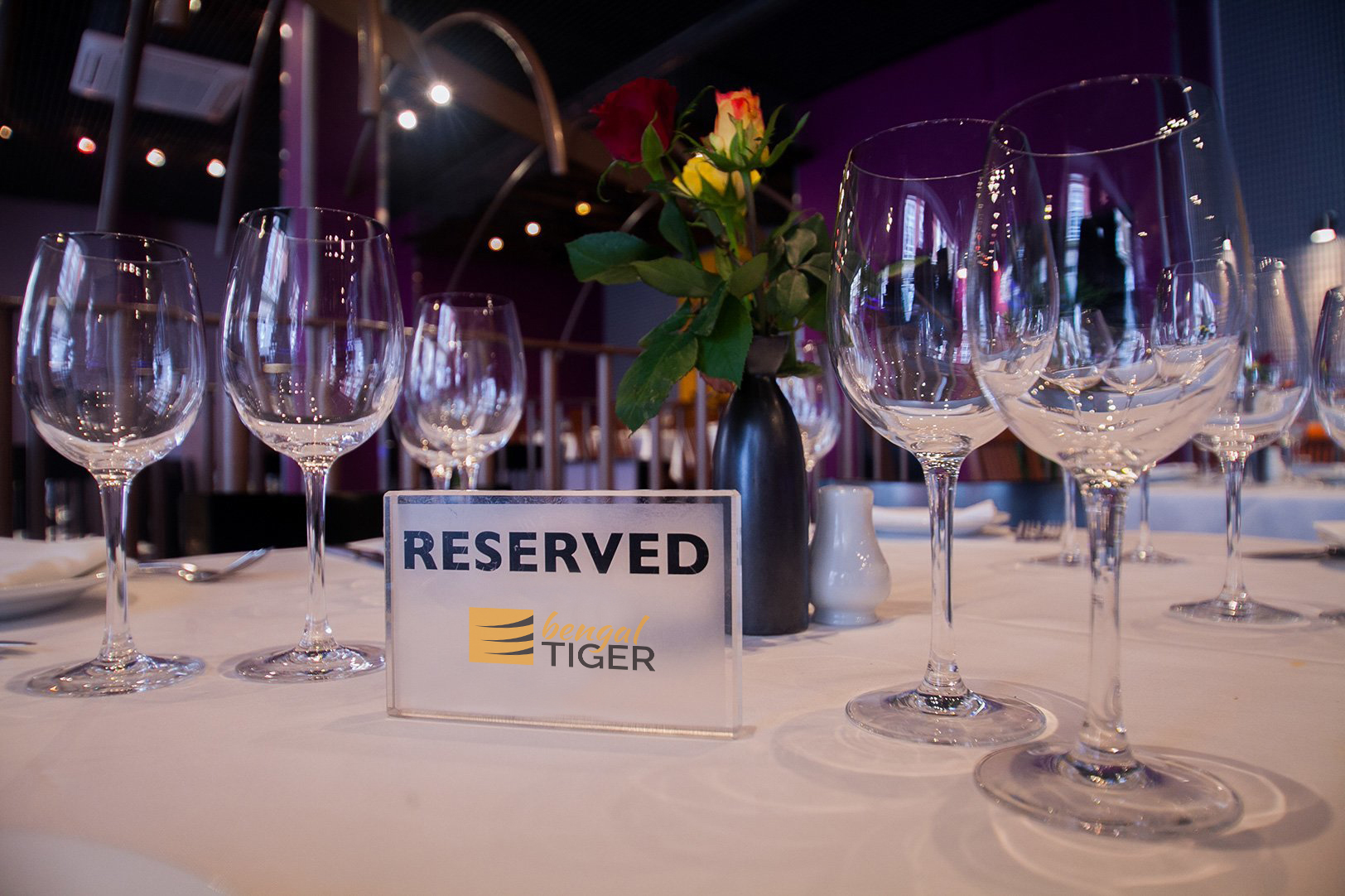 ABOUT OUR FOOD
Our kitchen team prepare every meal from scratch using the best
ingredients and we assure you that nothing artificial is ever added to our food!
Bengal Tiger′s food and drink has been acclaimed in all of London for its
delicious taste and great quality.

Serving you the best INDIAN FOOD experience is what we love,
it is what we do and it is what everyone at Bengal Tiger is passionate about.
Which is why we are different than others.
Niloufar Jamali
12. August, 2022.
Great customer service and the food was so delicious! Highly recommend!
We had pappadums to start with, then went in for a fantastic Matter Paneer as a main and a delicious sauce version of the tikka salmon as another main with our standard sides garlic naan and steamed rice Surprised, it was very good including the service, and a relaxed ambiance for a Friday evening. It has been open for a couple of months, so it's a new worth to try in the neighborhood
Sandrine Croville
9. August, 2022.
As take away, portions are huge ! And the food is delicious… Thank you for the poppadums 🙂
Cidane CG
7. August, 2022.
Good service. I tried the lamb curry and it is mildly spicy with good balance of flavor. In contrast to usual stomach uncomfortable moments after having kicking cuisines, this one was very all right as a normal meal for a normal day. The garlic naan is also good. I would come back.
Deb Williams
30. July, 2022.
This restaurant is only round the corner, new and 20% off until 31 July so we thought we'd give it a go. To summarise: a fabulous experience. Spacious, friendly, helpful staff, great quality food (and good portions) and lovely atmosphere. Just really nice and much nicer than anything on Brick Lane - calm and had nice low background music. There's genuinely not one thing I'd have changed. Plus they had a fab ferrero rocher dessert! Well done everyone and we'll definitely be back.
King Kong
29. July, 2022.
The best Indian restaurant in London. The food is amazing and the staff always look after us well. I highly recommend you check out this fabulous place
Nicholas Lynch
25. July, 2022.
Went here last night. It was really good. Nice food, friendly staff. Will be coming back.
Duncan Windigo
24. July, 2022.
Amazing dinner here. I had the green chicken tikka to start. It was gorgeous and the chicken was cooked really well, not tough My partner had the onion Bhakti starter and paneer shishlak main. She said ' oooooo it was sooo good!!' I had the lamb shank special main and it was perfect 🙂 Service was excellent and restaurant had great decoration and atmosphere We made the complimentary chocolate wrappers into mini goblets Very happy, will come again!
Traveller Steg
22. July, 2022.
We dropped in without a reservation on Friday night. The food and service were excellent. The prices very reasonable. We appreciated their family friendly attitude. This is a restaurant which will go from strength to strength.
Dusan Rai
12. July, 2022.
This place is great! Ambiance is very welcoming and charming. Amazing Food and Service. Atmosphere is chill and the staff are really friendly and for their prices it's worth it!!